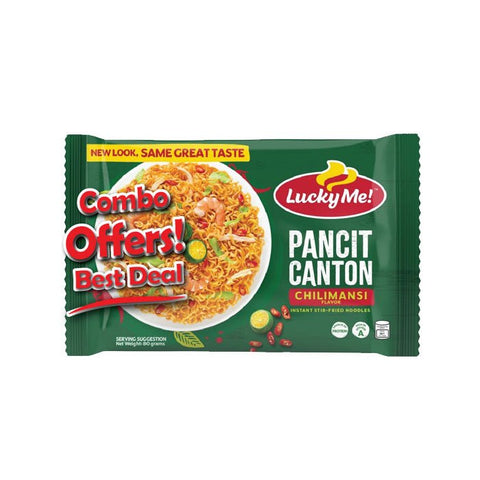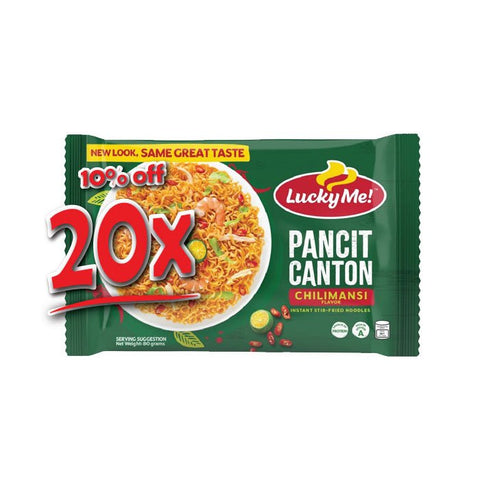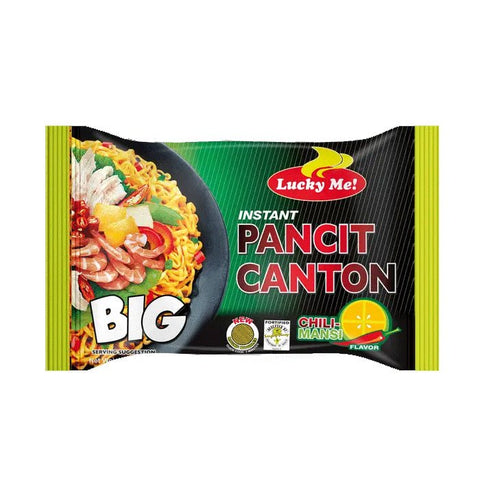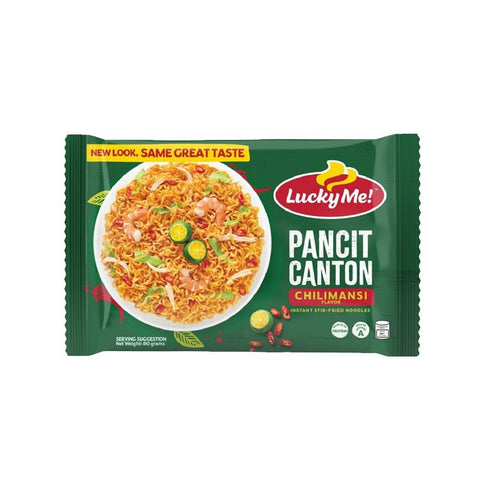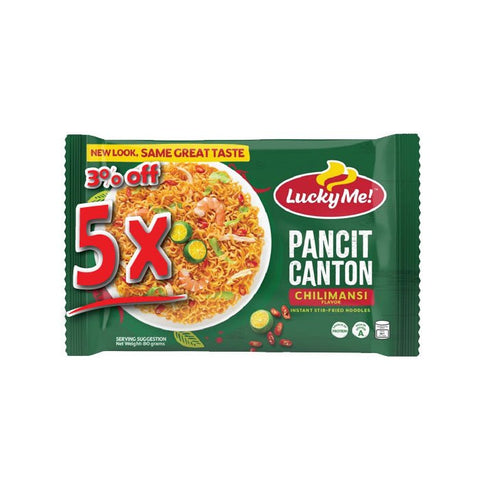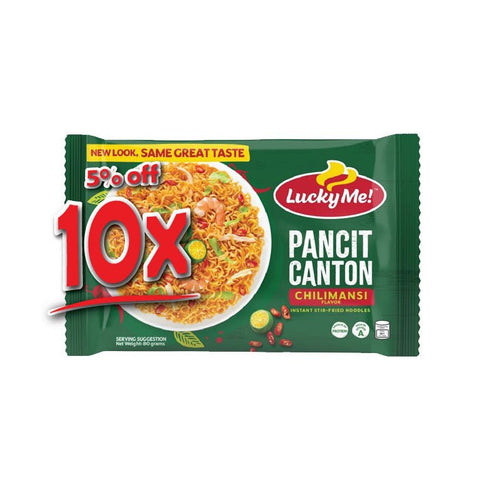 Lucky Me Chilimansi Pancit Canton 80g
Best Before:

Product information
Net Weight: 80 grams
Country: Philippines
Brand: Lucky Me
Nutritional information
Allergen: Wheat, Soybean, Soy, Sulfite, Milk, Egg, Crustaceans, Peanut, Fish
Ingredients: Noodles: Wheat flour, palm oil, iodized sale, acidity regulators (E500, E501), thickener (E466), humectant (E452).
Seasoning: Flavor enhancers (E621, E631, E627), iodized salt, sugar, sweetener (E955), natural and artificial flavors, spices, sugar, maltodextrin, acidity regulator (E330), hydrolyzed Soybean protein, dehydrated chives, anticaking agent (E551)
Soy sauce: Soy sauce, sugar, color (E150 (Sulfite)), stabilizer (E412), preservative (E202).
Oil: Palm oil, spices, natural flavor (kalamansi), color (E160a). May contain traces of Milk, Eff, crustaceans, peanut and fish.

Shipping information
2 to 4 days Delivery, £
- 0kg ~ 0.5kg, £2.99
- 0.5kg ~ 2kg, £4.86
- 2kg - up, £6.99


EXPRESS
1 to 2 days Delivery, £
- 0kg ~ 0.5 kg, £4.99
-0.5 kg ~ 2kg, £5.99
-2 kg ~ UP, £7.99